Fascinators are still a popular choice for wedding guests and race-goers alike, and it was nice to see a variety of styles, many of them refreshingly different from the classic sinamay twist with a few feathers!
Check out CandyCaneAccessories for all your elegant fascinators
http://www.folksy.com/shops/CandyCaneAccessories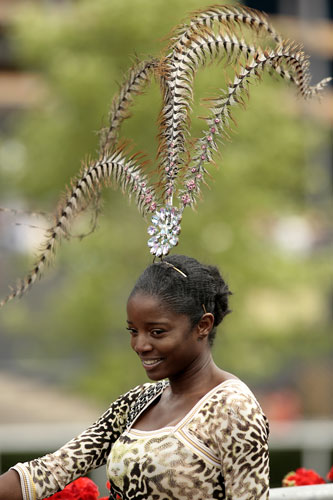 The biggest fascinator we've ever seen adorns this lady's hair. Impressive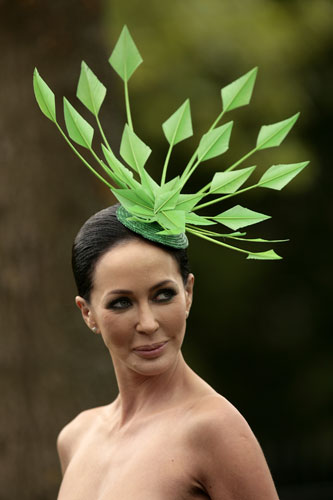 Whatever the event there are no excuses not to wear a
hat
or
fascinator
. They are the best way to finish off an outfit, express your personality, and can really make statement about your style.
Humans have covered their heads since time immemorial. Initially headwear offered protection from the elements and from injury from falling rocks, weapons or masonry. Later head coverings became symbols of status of authority. Soon after hats progressed to become not only a uniform, but also an art form.
In fashion terms, hats are a very noticeable accessory because the onlooker's attention is first drawn to the face. A hat is the most noticeable fashion item anyone can wear. The old saying goes 'if you want to get ahead and get noticed, then get a hat'. Indeed the word 'ahead' means just that one head further forward.
Since some body heat is lost through the head, in inclement conditions it is important to cover the head. Babies in particular lose heat rapidly through the head, thus ensuring a baby or toddler has a warm covered head in winter is important.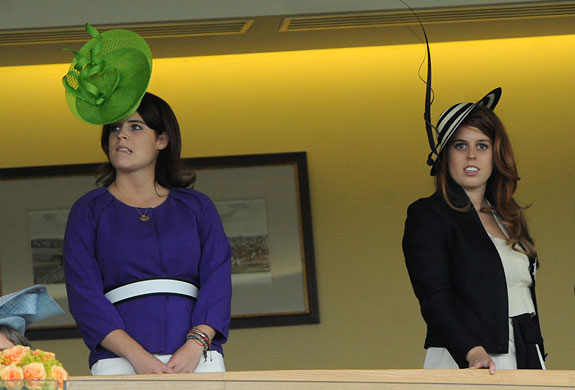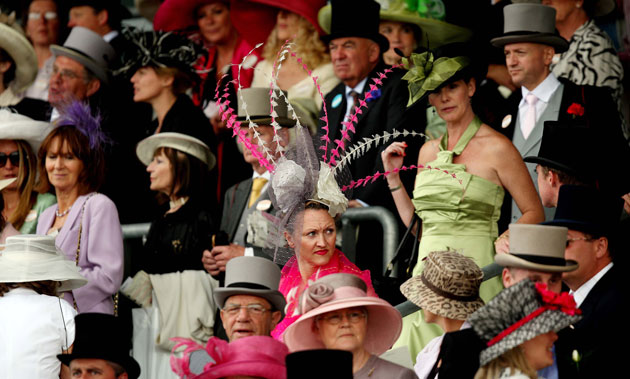 Feathers are still the favourite trimming, adding great movement and drama. A distinctive hat like this vibrant fuchsia pink feather decorated hat right will help you stand out from the crowd.
Remember to choose a style that suits you and you feel comfortable in, and always carefully colour match your accessories. An outfit can be ruined by a mis-matched hat or fascinators
So you have found the perfect occasion outfit and now there comes that dreadful moment of wondering whether or not to wear a hat. If you like wearing special hats or fascinators for weddings then just go ahead and wear one.
None will think it odd as a wedding is one place where you can always get away with it.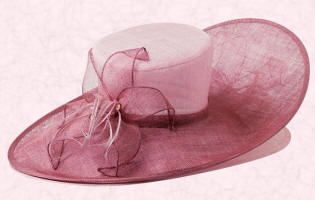 Still unsure - check if any other guests you know who are mutual friends or relatives will be wearing a hat or simply ask the bridal party. The best general guideline that must be observed is that the hat chosen is correct for the season. don't wear a felt winter or tartan hat, however gorgeous to a summer wedding.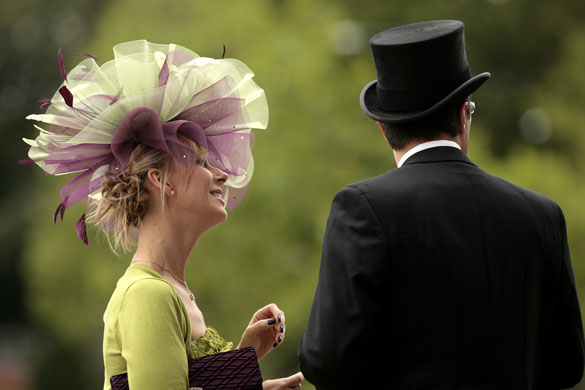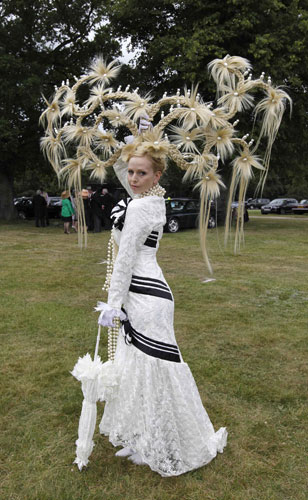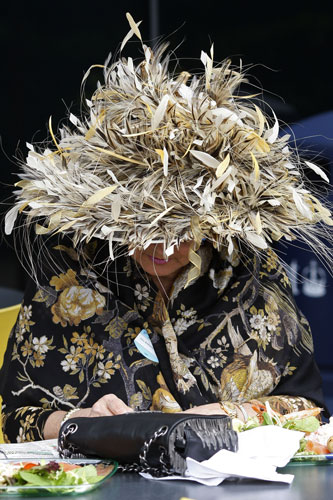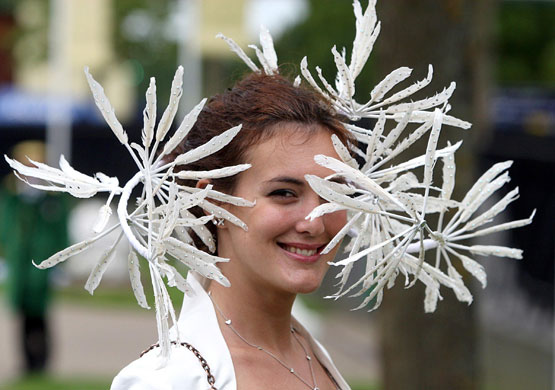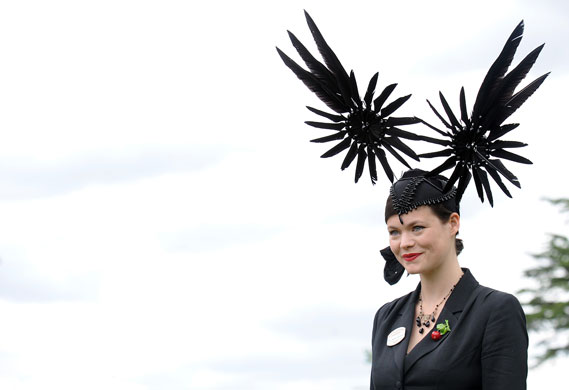 About 70% of hats worn at UK functions are made from Sinamay. Most of the examples shown here use finely woven dyed Sinamay with feather or flower trim. Sinamay, panama straw and and silk are the materials for summer hats.
The abaca plant is a variety of the banana plant and abaca fibre is extracted from this. Sinamay is banana plant fibre and when woven the material it makes is a gauzy lightweight natural material with a straw like appearance. It can be used as fabric layers to create very light to more dense effects or used from preformed Sinamay hoods.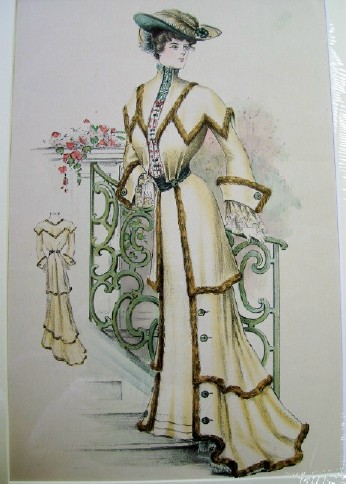 All fascinators and Alice bands are on 1/2 price come and get your the sun is out at:
http://www.folksy.com/shops/CandyCaneAccessories